Quality Assurance
MANAGEMENT RESPONSIBILITY AND QUALITY POLICY - ISO 9001:2015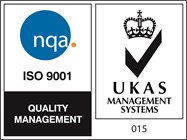 Quality Policy
It is the established policy of Custom Design Group to design, develop and manufacture moulded electric cable terminations and to market special electric cables and associated products and components with the objective of satisfying the full requirements of our customers' orders and their implied expectations while meeting statutory and regulatory requirements.
The above Quality Policy is mandatory for all company staff and a source of reference for customers. We post this policy statement and the organisation chart on company notice boards to ensure awareness of the policy and objectives at all levels in the organisation. 
Objectives
Our objective is to commit ourselves to this policy by having a documented Quality Management System that has been planned and implemented to identify realistic, measurable and achievable process objectives and demonstrate efficiency and control in all matters relating to the quality of our products, services and customer requirements. Also, by means of internal auditing, Management Reviews' and corrective and preventive actions we ensure continuing suitability and improvement of the system.
Management Quality Representative
The Quality System is executed, co-ordinated and supervised by the Managing Director/Quality Manager irrespective of his other duties. He is also the prime signatory to Quality System documents and has authority to prevent despatch of non-conforming goods and material. The Sales and Production Director deputises in his absence and some duties may be passed to external independent advisors.
Resources
We ensure availability of resources with continuing investment in plant and equipment that enables us to maintain the high standards for which we are known and suitable training ensures correct usage.
We welcome the customer's representatives to our factory and offices where all quality and working documents and software are available for the purpose of quality surveillance and inspection.
The quality system is aimed at supporting the above policies and is structured to meet the requirements of ISO 9001:2015.