What We Do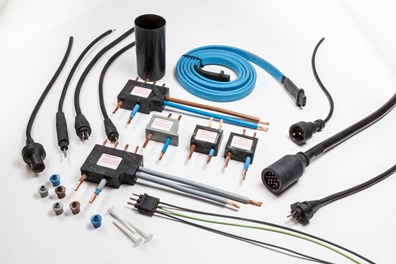 Custom Design Group provides Clients with innovative product design solutions for electrical connections in harsh environments.  We design, develop, manufacture and test our own products in-house and we supply customers on a global scale.
Utilising our modern injection mouldings machines and transfer moulding stations CDG are able to manufacture high quality moulded products for use in the following industries
Airfield
Rail
Revenue Protection
Underwater
Highways
Our philosophy of continual investment together with our proven track record of product innovation (to solve clients' custom product design requirements) coupled with short lead-times & on-time delivery performance demonstrates our commitment to our clients.
At the first meeting, we are often able to advise Clients on the most cost-effective & reliable design solutions (to a range of electrical connection problems). Understanding your specifications, environmental and application requirements can help to reduce the project's risks and lead-times.
The combination of in-house design expertise, procurement, manufacture/test, coupled with a willingness to undertake custom product design projects, means that our customers are assured of a reliable, fast & dependable service.  
We can also provide you with a Service Level Agreement which may include CDG maintaining product stock levels to ensure short lead-times for delivery or to suit variable batch size requirements.
We continue to compete successfully in the global marketplace and we have many National and International clients and our products are in service in countless locations around the world.