Design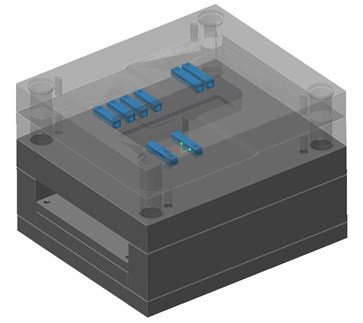 Design & Development
CDG's design policy is manifested in documented procedures which enable the company to realise customers or company conceptual requirements or where `State of the Art' or non-experienced activity is to be performed. Also, where extensions to an established requirement are being sought outside known data. Custom Design Group data are adhered to where they apply or otherwise alternative calculations are made. Initially all concepts are subject to a feasibility study to ensure that there is a likelihood of achievement.
Design, Development, Planning and Assignments
An appropriate technically qualified authority is appointed Design Project Manager. Each time a concept becomes a viable proposition the Design Project Manager is charged with ensuring the design team apply Design Procedure requirements throughout the design and development phase and that they are adequately resourced. 
Design and Development Review
The criteria for design are established at the contract stage including statutory and regulatory requirements and subsequent reviews enable updates of the design to be considered.  A 3D CAD model can be produced to client specifications to assist in visualising their requirements.  On completion of the design reviews are carried out to ensure design requirements have been met within their acceptance criteria.  
Design Verification and Validation
Design requirements are verified by ensuring that documented inspection and test specifications are raised and carried out by qualified personnel, reviewed and retained as records.  On receipt of customer sign off the 3D CAD file is transferred to the toolroom for prototyping if required.  If prototyping is not required, production may commence.
Control of Design and Development Changes
A record index system controls the issue status of drawings, specifications and authorisation at all stages of design and development.